Small Animal Veterinarians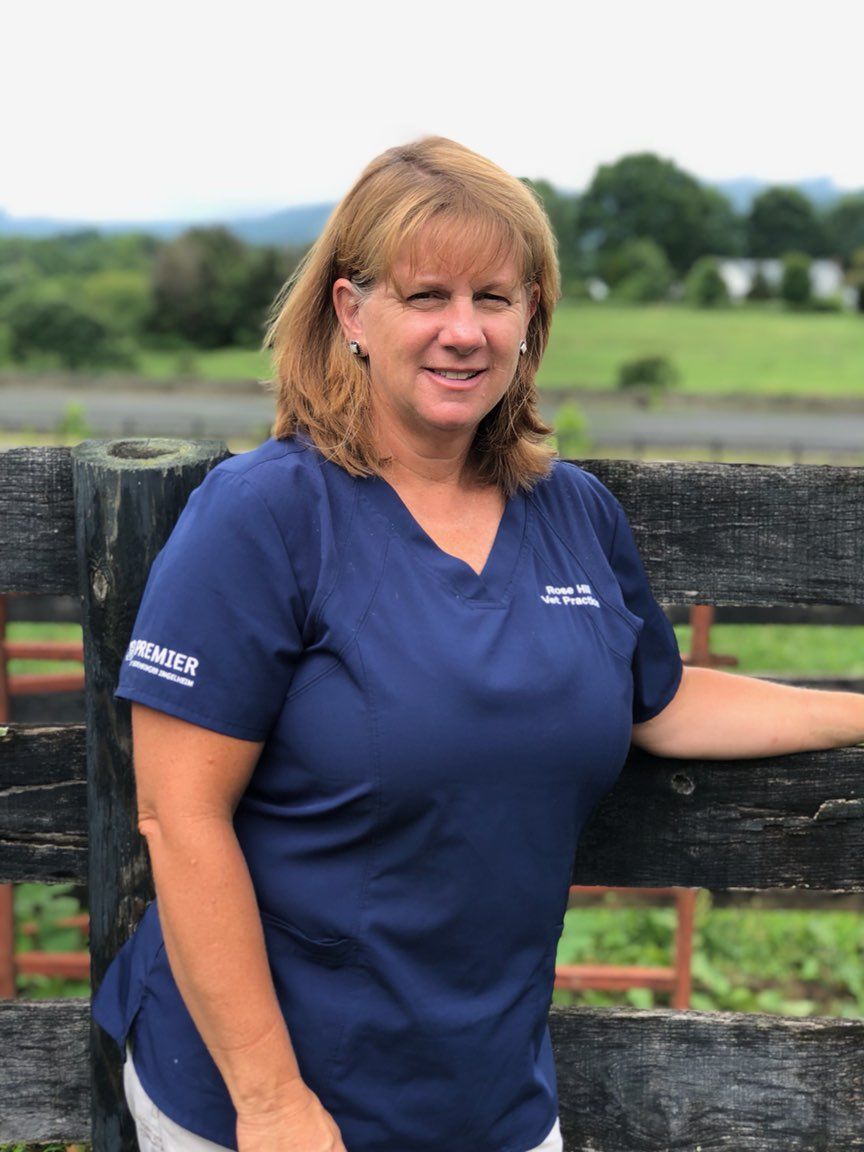 Kimberly S. Cole, DVM
Small Animal Veterinarian
Dr. Cole is our Senior Veterinarian at the small animal clinic with over 22 years of experience, both equine and companion. Dr. Cole is a small animal clinic partner and serves as our clinic manager. Dr. Cole graduated from Bridgewater College with a Bachelors of Science degree, and then went on to pursue her Doctorate of Veterinary Medicine at the Virginia-Maryland Regional College of Veterinary Medicine and graduated with her DVM in 1993.  She has been a dedicated employee of Rose Hill since 2003. Dr. Cole and her three children (Connor, Casey, and Colby) are avid fox-hunters with the Old Dominion Hounds and compete in various competitions throughout Virginia and surrounding states. Dr. Cole enjoys breeding English Labradors and has an active interest in reproductive medicine. Dr. Cole is a long-time resident of Middleburg, VA and now resides in Orlean, VA.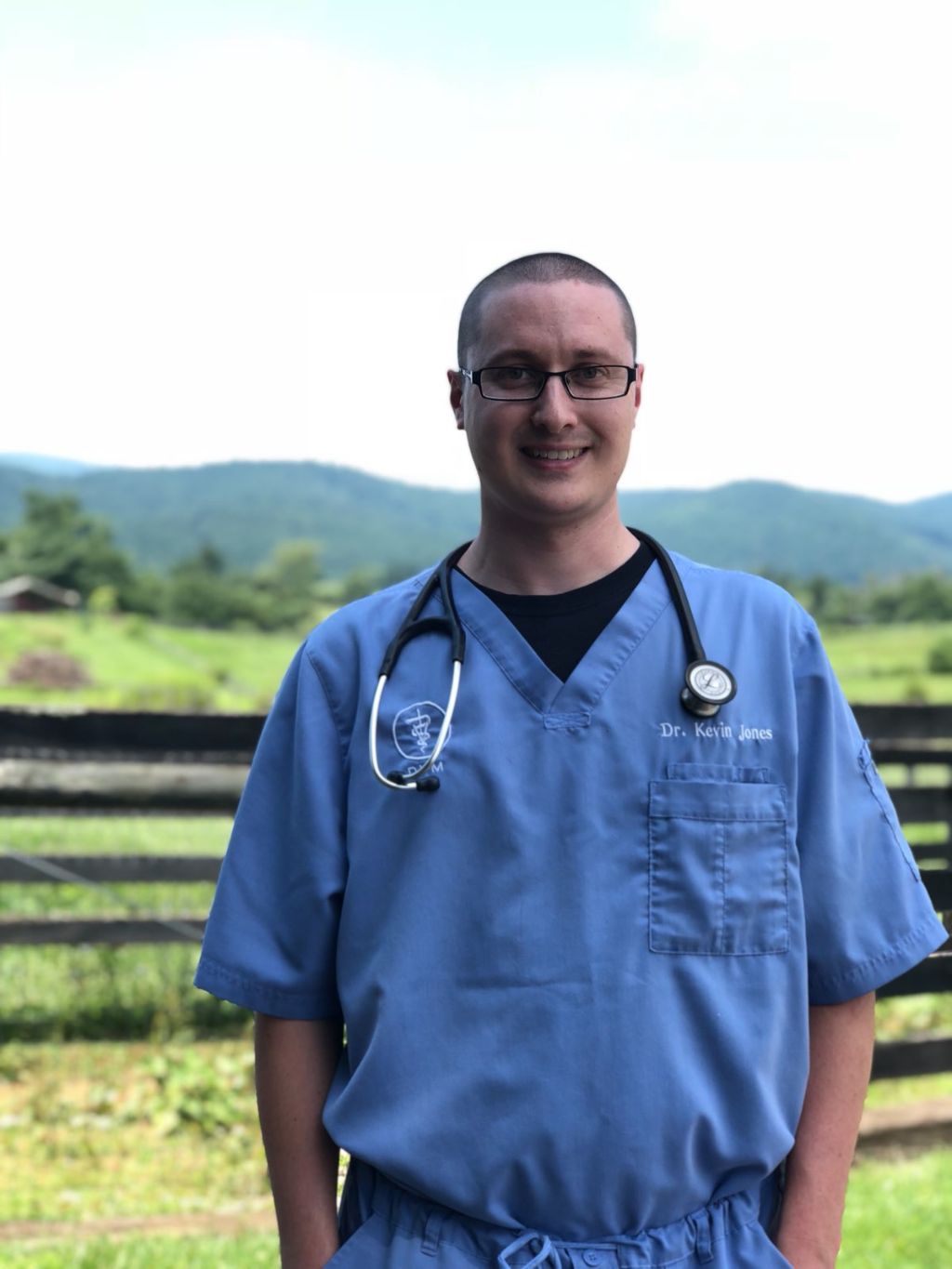 Kevin J. Jones, DVM
Small Animal Veterinarian
Hello!  My name is Dr. Kevin Jones and I have been at our practice since graduating from Virginia Maryland Regional College of Veterinary Medicine in 2013.  I grew up on the head of the Chesapeake Bay fascinated by the spectacular beauty of nature and wildlife.  This developed into a lifelong passion to provide for the health and welfare of animals.  My special interests include allergy management, dentistry, infectious diseases, and surgery.  I take pride in listening to concerns, thorough physical exams, and providing detailed explanations and options.
I live in Rappahannock County with my wife, Kimberly, and our three boys – Richard, Ryan, and Kyle.  We have the sweetest King Charles Cavalier Spaniel, Annabelle.  My other interests include genealogy, reading about history, metal detecting, gardening, and visiting historical sites and museums.
I love more than ever being a veterinarian and genuinely appreciate the trust and opportunity to help your pet live healthier, happier, and longer.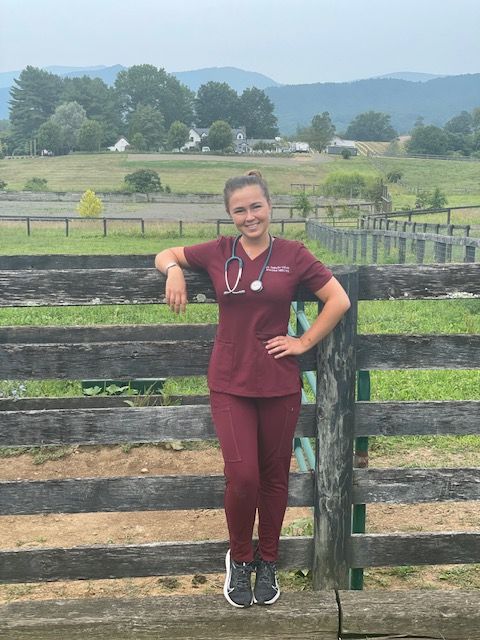 Isabelle K. Olivit, BvetMed MRCVS
Small Animal Veterinarian
Hi! My name is Dr. Olivit. I graduated from Colorado State University with a Bachelor of Science and completed my Veterinary Degree at the Royal Veterinary College in London, England in 2021.
For as long as I can remember I have wanted to work with animals. Veterinary Medicine was a natural career choice for me as it allows to to combine my love for animals with my interest in anatomy, physiology and disease processes.
I have a keen interest in surgery, preventative medicine and dermatology. I am so excited for the opportunity to work with my clients to ensure that their pets live the healthiest and happiest lives possible! I also have an avid interest in farm animal medicine, but am currently concentrating on practicing as a small animal veterinarian.
I live in Greene county with my boyfriend and our Yellow Lab, Moose. My interests outside of veterinary medicine include gardening, cooking and spending time outside either working the farm and cattle or swimming in the river. I grew up in Hawaii but have been spending Summers and Winters during vet school on externships in Central Virginia. I am very excited to get to know even more people in the area as everyone I have met so far has been so wonderful and kind!
I very much look forward to growing as a veterinarian and am so appreciative of the trust you place in me and the rest of my team at Rose Hill to do what's best for the health and welfare of your pets.